ICC Women's Championship 2022-2025: Matches 2023
| | | | | | | |
| --- | --- | --- | --- | --- | --- | --- |
| | P | W | T | NR | L | Pts |
| Australia | 12 | 8 | 0 | 2 | 2 | 18 |
| India | 9 | 7 | 1 | 0 | 1 | 15 |
| England | 12 | 7 | 0 | 1 | 4 | 15 |
| South Africa | 9 | 7 | 0 | 0 | 2 | 14 |
| Pakistan | 15 | 7 | 0 | 0 | 8 | 14 |
| New Zealand | 12 | 5 | 0 | 2 | 5 | 12 |
| Bangladesh | 12 | 3 | 1 | 4 | 4 | 11 |
| Sri Lanka | 15 | 4 | 0 | 3 | 8 | 11 |
| West Indies | 12 | 3 | 0 | 2 | 7 | 8 |
| Ireland | 12 | 0 | 0 | 2 | 10 | 2 |
3rd ODI: Ireland lost to Australia by 10 wickets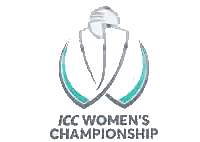 Clontarf, 28 July.

Ireland 217 (49 overs; Orla Prendergast 71, Laura Delany 36, Gaby Lewis 35, Rebecca Stokell 27*, Kim Garth 3-34, Ashleigh Gardner 3-38 )

Australia 221-0 (35 overs, Phoebe Litchfield 106*, Annabel Sutherland 109*)
Orla Prendergast batting during her 71 (Rodney Smythe)
Centuries from Phoebe Litchfield and Annabel Sutherland saw Australia beat Ireland by 10 wickets in the third and final Women's ODI at Clontarf, with the world champions clinching the series 2-0. The Irish had batted well in the early stages of their innings with Orla Prendergast top-scoring with 71, sharing stands of 66 for the 3rd wicket with Gaby Lewis (35) and 71 for the 4th with Laura Delany (36). Rebecca Stokell chipped in with an unbeaten 27, but the Irish batting frailties were again exposed as six wickets fell for 25 runs, going from 192 for 4 to 217 all out. Former Irissh player Kim Garth took three wickets as did Ashleigh Gardner. Ireland are back in action in August when they visit The Netherlands.
2nd ODI: Ireland lost to Australia by 153 runs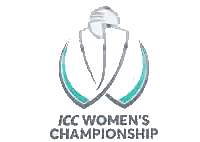 Clontarf, 25 July.

Australia 321-7 (50 overs; E Perry 91, A Gardner 65, B Mooney 49, A Sutherland 37, G Wareham 29*; G Dempsey 4-54, C Murray 2-93)

Ireland 168 (38.2 overs; A Hunter 50, G Lewis 37; G Wareham 3-33, T McGrath 2-17, J Jonassen 2-17)
1st ODI: Ireland v Australia: abandoned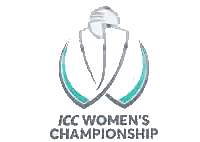 Clontarf, 23 July.

Ireland

Australia
3rd ODI: West Indies beat Ireland by 6 wickets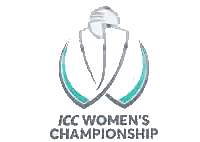 St Lucia, 1 July.

Ireland 203 (50 overs: Gaby Lewis 95*, Ava Canning 20; Afy Fletcher 3-37, Shamilia Connell 2-16, Cherry-Ann Fraser 2-20, Qiana Joseph 2-34)

West Indies 204/4 (41.1 overs; Stafanie Taylor 79*, Chinelle Henry 53*; Aimee Maguire 2-24)
West Indies celebrate with the Series Trophy (CWI Twitter)
West Indies claimed the Series 2-0 and 5 ICC Women's Championship points with a comprehensive win over Ireland in the final match of three. For Ireland Gaby Lewis 'carried her bat' for a magnificent 95* on a day to forget for the Irish batting line up. It was only Lewis' eighth wicket partnership of 43 with Ava Canning (20) and one of 50 with Cara Murray (19) that clawed the Girls in Green past the 200 mark, that proved to be in inadequate. For Ireland with the ball, ODI debutant Amiee Maguire claimed two wickets, both stumpings by Amy Hunter, while Orla Prendergast and Sophie MacMahon claimed one each, but a total of 30 Wides in the bowling figures is not a recipe for success at any level. Stafanie Taylor and Chinelle Henry swept the Windies to the win with almost nine overs to spare, in an unbroken partnership of 110, to claim the Series and ICC points, with Ireland fortunate to sneak a single point from the washed out second match, where they found themselves 36/5. Next up are the 3 T20s, again in St.Lucia, on Tuesday, Thursday and Saturday this coming week.
2nd ODI: West Indies v Ireland - match abandoned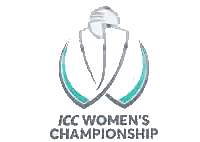 St Lucia, 28 June.

Ireland 36-5 (8.4 overs, A Alleyne 2-4, S Connell 2-24)

West Indies
West Indies won the toss but no play was possible for 5 hours due to heavy rain. and a wet outfield. The overs were reduced to the bare minimum 20. Ireland's batters were in early trouble and only Orla Prendergast achieved double figures as Ireland struggled to 36 for 5 when further rain ended the match. Ireland were fortunate to share the points in this second ODI.
1st ODI: West Indies beat Ireland by 58 runs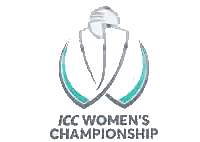 St Lucia, 26 June.

West Indies 297/6 (50 overs: Hayley Matthews 109, Stefanie Taylor 55, Chinelle Henry 53*, Shemaine Campbelle 24; Cara Murray 3-60)

Ireland 239/9 (50 overs: Gaby Lewis 83, Laura Delany 40, Orla Prendergast 37, Mary Waldron 20; Hayley Matthews 3-53, Afy Fletcher 2-49, Qiana Joseph 2-53)
Gaby Lewis during her innings of 83 (Cricket West Indies)
Quite a total set by the Windies for Ireland to chase, with Matthews and Taylor adding 156 for the second wicket. Fortunately for the Girls in Green both were out within five balls of each other which slowed the Windies charge somewhat. Cara Murray the pick of the bowlers with three wickets while there were one each for Ava Canning, Arlene Kelly and Sophie MacMahon. No great urgency in the chase from Ireland, but Lewis and Prendergast put together a steady confidence boosting fifty partnership. Amy Hunter joined Laura Delany at the fall of Lewis' wicket but was out for just a single and when Delany herself was out the asking rate had reached 12 an over. Valuable time at the wicket for the top order but no real prospect of chasing down that big first innings score by the hosts.
More from CricketEurope

International and domestic scorecards & statistics - for teams, competitions and players.

All the material published by CricketEurope since 2000 … and more!
Use the pull down menu above to view the latest international, interprovincial and provincial league tables.
Rachit Gaur
Ardmore captain Rachit Gaur after they won the Premiership