Women's T20 World Cup (South Africa, 10-26 February)
Final: Australia beat South Africa by 19 runs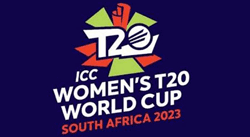 Newlands, Cape Town, 26 February.

Australia 156/6 (20 overs: Beth Mooney 74*, Ash Gardner 29; Shabnim Ismail 2-26, Marizanne Kapp 2-35)
South Africa 137/6 (20 overs: Laura Wolvaardt 61, Chloe Tryon 25)
Australia Winners of the Women's T20 World Cup 2023. (ICC)
Australia won the Toss and made a steady start before losing Alyssa Healy to the final ball of the fifth over. Short from Kapp and Healy couldn't get on top of it and steered a catch to extra cover. Australia 36/1 at the end of the Powerplay, with Ash Gardner starting powerfully, taking consecutive sixes off de Klerk. Australia had set a good platform with their score 73/1 at the Drinks break. But Gardner was out immediately failing to clear Sune Luus at long-off, who held a swirling skier to give Chloe Tryon a wicket in her first over. Grace Harris went down the pitch to Mlaba, heaved across the line and was bowled. Meg Lanning came and went - pulling Kapp hard and flat to mid wicket where Chloe Tryon ran round and held a great catch. Beth Mooney brought up her 50 off 44 balls and finished unbeaten with Ismail claiming two wickets in the final over. The Australian bowlers made things difficult for the South African openers Laura Wolvaardt and Tamzin Brits, not giving anything away. Pressure told, and Brits went hitting Brown to Tahlia McGrath, who ran back out of the circle at mid-on to hold the catch. Marizanne Kapp followed last ball of the ninth slicing Gardner to short third-man - 106 off 10 overs was going to take some getting. Even harder when Luus hit straight to mid-off and set off for a non existant single, stop, start and was run out by yards. Big-hitter Chloe Tryon joined Wolvaardt at the crease, and their partnership passed 50 in only 34 balls, but ended when Wolvaardt was lbw slog-sweeping at Schutt. Desperation time for South Africa who were swinging at everything. Tryon was bowled by Jonassen and Bosch was run out trying for an improbable second run. A tame last couple of overs rounded off the day as Australia conceded singles rather than boundaries. A few extra runs at the end of the Australian innings and a few tight overs at the start of South Africa's was the difference today as Australia defended their title, again!
Semi-Final: South Africa beat England by 6 runs.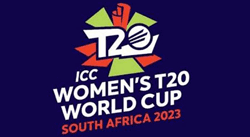 Newlands, Cape Town, 24 February.
South Africa 164/3 (20 overs: Tamzin Brits 68, Laura Wolvaardt 53 Marizanne Kapp 27*; Sophie Ecclestone 3-22)

England 158/8 (20 overs: Nat Sciver-Brunt 40, Danni Wyatt 34, Heather Knight 31, Sophia Dunkley 28; Ayabonga Khaka 4-29, Shabnim Ismail 3-27)
Shabnim Ismail is congratulated after taking the wicket of Heather Knight (ICC)
South Africa were given a great start by openers Laura Wolvaardt and Tamzin Brits who added 96 before Wolvaardt got a leading edge playing across the line to Sophie Ecclestone. Marizanne Kapp came to the crease to join Brits and they added 46 in quick time before Brits holed out at long on for 68 off 55. The big-hitting Chloe Tryon was moved up the order, but as often happens the ploy came unstuck, as she flicked to mid wicket off Ecclestone, who 'yorked' Nadine de Klerk two balls later to claim her third wicket. That good work from England was all undone however as Katherine Sciver-Brunt's final over went for 18, with Kapp blasting her way to 27 off just 13 deliveries. England made an attacking start, although enough were coming off the edge to give South Africa hope. Dunkley went on the charge against the spin of Mlaba hitting three successive boundaries down the ground. She tried the same to Ismail but only succeeded in reaching Brits at short mid wicket. Alice Capsey went without scoring in the same over, beaten by pace playing a pull resulting in a stunning second catch for Brits, diving, one-handed at full stretch. South Africa struggling were struggling to contain Wyatt, who was still going for her shots and riding her luck. England reached 84/2 at Drinks, well ahead of South Africa, who were 67/0 at the same stage of their innings. Wyatt's luck ran out just after the restart as she mistimed a pull off Khaka to short fine leg. Nat Sciver-Brunt was looking like a match-winner for England after taking 13 off Ismail's third over, but she holed out at long on. It was all leg side from England with not many going on the 'posh side', and when they did it was to give Khaka two wickets with catches at extra cover! Last ball of the over Khaka trapped Katherine Sciver-Brunt lbw. The DRS clock ran down to zero, but somehow she was allowed a late review!! It didn't save her though, and Khaka had taken her third wicket in the over, with England falling behind South Africa's score for the first time in the innings. Marizanne Kapp conceded 12 runs in the 19th over, but Ismail bowled the last for only 6 taking the wicket of Heather Knight to seal England's fate. South Africa into their first ever World Cup Final, Men or Women, in any format, good value for their win today. Powerful with the bat and superb in the field. Think we may have seen the last of a few of the 'old guard' in the English side after today.
Semi-Final: Australia beat India by 5 runs.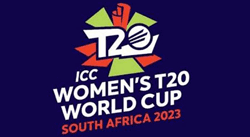 Newlands, Cape Town, 23 February.

Australia 172/4 (20 overs: Beth Mooney 54, Meg Lanning 49*, Ash Gardner 31, Alyssa Healy 25; Shikla Pandey 2-32)

India 167/8 (20 overs: Harmanpreet Kaur 52, Jemimah Rodrigues 43, Deepti Sharma 20*; Darcie Brown 2-18, Ash Gardner 2-37)
Alyssa Healy and Beth Mooney who added 53 runs in their opening partnership. (ICC)
Australia opted to bat first and their opening pair Beth Mooney and Alyssa Healy made steady progress eventually posting 53 before Healy came down the pitch and was easily stumped, not even attempting to get back to her crease. India had placed sweepers on both off and leg side boundaries and that kept the scoring to mostly singles and twos. Australia were 69/1 at Drinks and only then was there any sign of more urgency in the batting - Lanning and Gardner adding 50 in 32 balls before a final spurt that took them to an impressive total of 172/4. The Indian reply started badly, three down for only 28 but captain Harmanpreet Kaur and Jemimah Rodrigues added sixty-nine, scoring seemingly at will, and keeping their 'worm' firmly above Australia's. The loss of Rodrigues, who edged a Darcie Brown 'over the head' bouncer to Healy slowed thing only slightly, as Kaur was still finding the boundaries when needed. However she was the mistress of her own downfall when lazily completing a second run, she jammed her bat into the pitch short of the crease, and had nothing grounded when Healy whipped off the bails. Twenty were required off the last two overs, and thirteen off the last, but that was too many in the end, Australia finding a way to win as they so often have done in the past. So favourites Australia were pushed all the way by an Indian side that will look back at the match and think what might have been. What might have been, if they hadn't conceded eighteen runs off the final over of the Australian innings. What might have been, if they had been a little less sloppy in the field, and of course what might have been had not Rodrigues chased that Wide from Brown, and had Kaur shown a bit more urgency when running that easy second run that cost her her wicket, and arguably her side a place in the Final.
Group A
| | | | | | | | |
| --- | --- | --- | --- | --- | --- | --- | --- |
| | P | W | T | NR | L | Pts | NRR |
| Australia | 4 | 4 | 0 | 0 | 0 | 8 | 2.149 |
| South Africa | 4 | 2 | 0 | 0 | 2 | 4 | 0.738 |
| New Zealand | 4 | 2 | 0 | 0 | 2 | 4 | 0.138 |
| Sri Lanka | 4 | 2 | 0 | 0 | 2 | 4 | -1.460 |
| Bangladesh | 4 | 0 | 0 | 0 | 4 | 0 | -1.529 |
Group B
| | | | | | | | |
| --- | --- | --- | --- | --- | --- | --- | --- |
| | P | W | T | NR | L | Pts | NRR |
| England | 3 | 3 | 0 | 0 | 0 | 6 | 1.776 |
| India | 4 | 3 | 0 | 0 | 1 | 6 | 0.253 |
| West Indies | 4 | 2 | 0 | 0 | 2 | 4 | -0.601 |
| Pakistan | 3 | 1 | 0 | 0 | 2 | 2 | 0.981 |
| Ireland | 4 | 0 | 0 | 0 | 4 | 0 | -1.814 |
Group B: England beat Pakistan by 114 runs.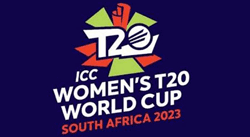 Newlands, Cape Town, 21 February.

England 213/5 (20 overs: Nat Sciver-Brunt 81*, Danni Wyatt 59, Amy Jones 47; Fatima Sana 2-44)
Pakistan 99/9 (20 overs: Tuba Hassan 28; K Sciver-Brunt 2-14, Charlie Dean 2-18)
Danni Wyatt (59) and Nat Sciver-Brunt (81*) ensured England set Pakistan a massive target. (ICC)
England won the Toss and set off at a cracking pace with Danni Wyatt leading the charge. The loss of Sophia Dunkley and Alice Capsey did nothing to slow their progress as Wyatt blasted a blistering 59 (33 balls, 7x4, 2x6). Heather Knight was out cheaply to stand-in skipper Nida Dar but England still had plenty waiting in the wings with Nat Sciver-Brunt taking up where Wyatt left off. Amy Jones was out to the final ball of the innings leaving Sciver-Brunt unbeaten on 81 (40b, 12x4, 1x6) in what was quite a batting display by England. Pakistan in total disarray as they started an improbable chase with the first five wickets falling inside the first 10 overs with less than 50 on the board. And it got no better in the second half as the England bowlers shared the wickets around. An England win means India will meet Australia in the semi-final on Thursday, while England's opponents will not be known until later tonight, when South Africa take on Bangladesh, hoping to leapfrog both Sri Lanka and New Zealand with a win.
Group A: Bangladesh lost to South Africa by 10 wickets.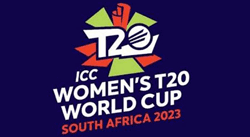 Newlands, Cape Town, 21 February.

Bangladesh 113/6 (20 overs: Sultana Joty 30, Sobhana Mostary 27; Marizanne Kapp 2-17, Ayabonga Khaka 2-21)
South Africa 117/0 (17.5 overs: Laura Wolvaardt 66*, Tamzin Brits 50*)
Laura Wolvaardt and Tamzin Brits are congratulated on their match-winning performance. (ICC)
South Africa delivered the win that was needed to claim their place in the semi-finals with a 10 wicket win in front of an ecstatic Newlands crowd. But it was certainly not as easy as the scoreline might suggest. Bangladesh opted to bat first after winning the Toss and found the going tough early in their innings, struggling to build any sort of momentum as the hosts chipped away at the wickets. In the end Bangladesh did well to post 113 with South Africa not helping themselves with what was an unusually sloppy display in the field. There were a couple of dropped catches, a couple of obvious run out chances missed, misfields and overthrows, as the running between the wickets became more desperate towards the end of the innings. It was clear from the first ball of the South African reply, when Wolvaardt was struck on the pads, that the chase may not be a straightforward one. 'Not Out' was the decision and Bangladesh chose not to 'review'. She was hit on the pads again second ball and this time given 'Out' by Sue Redfern - Wolvaardt reviewed and 'Ball-tracking' shows it missing leg stump by a distance! Maybe it wasn't only the players who were feeling the pressure. Into the second over, and Brits was dropped, a 'sitter' at mid-off, and both batters found themselves at the same end in the third, but somehow survived as the ball relayed back and forth from end to end. It was all a bit of a struggle for South Africa who had scored only 43 at the halfway stage of their innings and required 71 in the second ten overs. Suddenly there was some urgency in the batting, but that brought risks with it. Giving it the charge, Brits was stranded down the pitch, but the keeper missed the stumps first time, and was too late with the second attempt! Next over, and there was another fumble when a stumping was on the cards. There was no stopping South Africa after that, as everything seemed to be running their way. Wolvaardt powered to her fifty with consecutive boundaries, and when Brits hit a catch to long on and Jahanara ran in, only to see the ball go over her head for 4, the pressure was surely off. Brits completed her own run-a-ball half century, leaving Laura Wolvaardt to win the match with successive boundaries. South Africa leapfrogged both Sri Lanka and New Zealand with the win and their reward is a semi-final against England on Friday, no doubt with the same Newlands crowd, and more, willing them on.
Group B: India beat Ireland by 5 runs (DLS).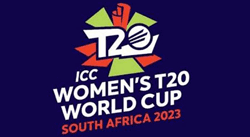 St George's Park, Gqeberha, 20 February.

India 155/6 (20 overs: Smriti Mandhana 86, Shafali Verma 24; Laura Delany 3-33, Orla Prendergast 2-22)

Ireland 54/2 (8.2 overs: Gaby Lewis 32*)
(Target 60 off 8.2 overs)
Ireland players celebrate Amy Hunter's catch off Delany's bowling that claimed Verma's wicket. (ICC)
Ireland finished their World Cup odyssey today with a game against the juggernaut that is India.Taking wickets has been a struggle throughout the campaign and it was no different today as Smirti Mandhana and Shafali Verma added 62 for the first and Mandhana and Harmanpreet Kaur another 52 before the second wicket fell at 114. Two in two for skipper Delany and ditto for Orla Prendergast in the nineteenth over, what would Ireland have given for those wickets earlier in the innings. They had their chances as it was another day when more were dropped than held. Of those that were, two were quite special, Amy Hunter diving forward at deep square to remove Verma and another stunner from Prendergast who made ground and dived to hold the catch from Kaur. Late wickets for Ireland but that couldn't stop India posting a challenging 155 in their twenty overs. Ireland's reply started in disastrous fashion with Amy Hunter run out by a distance answering Lewis' improbable call of 'two'. To make matters worse Orla Prendergast advanced to seamer Renuka Thakur, played inside it and the ball hit the top of off stump. Skipper Delany found the boundary off the sixth delivery and Ireland were 5 for 2 wickets at the end of the opening over. Gaby Lewis and Laura Delany set about the recovery and posted a fifty partnership, not without risk, before rain forced a delay with India 5 runs ahead on DLS. And that was how it ended, as the rain did not relent in time to allow a resumption of play. Ireland disappointed not to get back on the pitch, as a reduced target would have been to their advantage, putting less pressure on their middle and late order batting line up which has wilted in previous games. Oh so close to a famous win but in the end a bit of a damp squib on a day that started in glorious sunshine.
Group B: Pakistan lost to West Indies by 3 runs.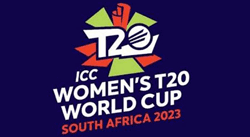 Paarl, 19 February.

West Indies 116/6 (20 overs: Rashada Williams 30, Shermaine Campbelle 22, Hayley Matthews 20; Nida Dar 2-13)
Pakistan 113/5 (20 overs: Aliya Riaz 29, Nida Dar 27, Bismah Maroof 26; Hayley Matthews 2-14)
Fatima Sana celebrates the wicket of POTM Hayley Matthews. (ICC)
Didn't have to wait long for the first 'Shocker' to be overturned on review - umpire Laura Agenbeg gives Rasha Williams lbw with the ball missing leg stump by at least a foot! Unfortunately there have been a few others like it in the Tournament to date. Big wicket for Pakistan as Hayley Matthews picks up and picks out deep square leg. Only the second wicket for a Pakistani seamer with twelve for the spinners. Very inconsistent bounce in this pitch with the ball keeping low - runs on the board proving invaluable later on. Sadia Iqbal held a hard hit caught and bowled in front of her face to remove Rashada Williams. and Shermaine Campbell was caught at long on but umpire Agenbeg called 'Dead Ball' for a reason that was a mystery to everyone! Chinelle Henry then lbw to Nida Dar, so a lot was riding on Shermaine Campbelle to push on in the final overs. but she gave Tuba Hassan the charge, missed the leg-break and was stumped. There was a second wicket for Nida Dar, who bowled Aaliyah Alleyne, wicket-to-wicket seems to be the secret on this pitch. Nashra Sundhu took a wicket in the final over which went for only 5 runs. Sixteen overs of spin on a dead pitch made life tough for the Windies batters. Tip-and-run start by Muneeba Ali and Sidra Amin against the two Windies seamers, Connell and Henry. Hayley Matthews with her off-spin first change and a huge wicket for her when Muneeba Ali edged a sweep to the keeper via her shoulder. Another next over as Matthews held a Sidra Amin drive at short mid-on and then bowled a maiden to Bismah Maroof. Slow and straight bowling was strangling Pakistan who were 40/2 at Drinks with a lot to do in the second half. Matthews dropped Dar on 26 - shoulder high at extra cover, should have held it! But she was out next over when she sliced leg-spinner Afy Fletcher to cover. Big hitting Aliya Riaz came to the crease but was she too late? Pressure started to build on Windies fielding and they conceded a few runs with fumbles. The target was down to 30 off 18 balls, so West Indies still very much favourites at that stage. A Not Out lbw decision was reviewed by Matthews, Plumb! And not for the first time umpire Vrinda Rathi had to reverse her decision. Chinelle Henry started the nineteenth with two wides and got away with another off the last. Windies were behind on over rate so field was restricted in the last over with only three fielders outside the ring. 18 were needed with Connell to bowl. The first was edged past slip, 14 off 5. Then a single, 13 off 4. Short, wide and cut high for 4 to the vacant off side, 9 off 3. Another short and pulled for 4, 5 from 2. Another off-side widish delivery with all the deep fielders on the leg side!!! But Riaz edged it back onto the stumps, 5 from 1. A leg bye that the keeper did well to stop running away to the boundary. Windies nearly managed to lose it - they tried very hard to in that last over.
Group A: New Zealand beat Sri Lanka by 102 runs.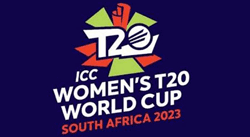 Paarl, 19 February.

New Zealand 162/3 (20 overs: Amelia Kerr 66, Suzie Bates 56, Bernadine Bezuidenhout 32)

Sri Lanka 60 (15.5 overs: Chamari Athapaththu 19; Amelia Kerr 2-7, Lea Tahuhu 2-12)
Amelia Kerr top scored in the New Zealand innings with 66 off 48 deliveries. (ICC)
With a big win vital to New Zealand's hopes of a semi-final place they chose to bat first, hoping that Suzie Bates and Bernadine Bezuidenhout could set up the big total they required. Bezuidenhout was out for a quickfire 32 and Zealand reached 75/1 at the Drinks break. With Amelia Kerr and Bates pushing hard the fifty partnership came up off only 45 balls. A Fifty for Amelia Kerr in 40 balls was followed quickly by Bates' own off 44. The pair had shared a Century partnership off off 77 balls just what New Zealand needed. A tired looking Bates was stumped in the last over and Kerr was run out off the penultimate ball - first part of the job done. Here we go again! - "Not Out' said umpire Janani and amazingly there was no review - Ball-tracking showed it was Out! A let off for Samarawickrama but no damage done as she holed out on a slog sweep in Carson's next over. Gunaratne ran at seamer Hannah Rowe and skied to Bates running back at mid on. And a second Sri Lankan departed without scoring when Nilakshi Silva was yorked by Jess Kerr, the Powerplay ending at 24/3. A wicket for leg-spinner Amelia Kerr in her first over trapping Athapatghthu lbw - but it took a review to overturn Sue Redfern's original Not Out decision. Lea Tahuhu bowled Sanjeewani off the inside edge, and completed a wicket maiden, and a simple lob to extra cover gave her a second in the next over. Another review - another umpire's call, but bowled next ball and a crazy run out claims the eighth. Sue Redfern gives an lbw, which is reviewed and the ball is missing! - not a great day for the officials today in both matches. Amelia Kerr finished it with her second wicket as Sri Lanka's Achinin Kulasooriya didn't bat due to a shoulder injury she sustained while bowling. New Zealand pass Sri Lanka and are in the semi-final spot but South Africa know that a win on Tuesday will see them claim the semi-final place as their NRR is already superior to New Zealand.
Group B: England beat India by 11 runs.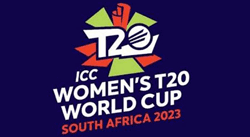 St George's Park, Gqeberha, 18 February.

England 151/7 (20 overs: Nat Sciver-Brunt 50, Amy Jones 40, Heather Knight 28; Ranuka Thakur 5-15)

India 140/5 (20 overs: Smriti Mandhana 52, Richa Ghosh 47*; Sarah Glenn 2-27)
Nat Sciver-Brunt top scored with 50. (ICC)
Put in to bat Danni Wyatt edged her first delivery from Thakur and Richa Ghosh took a brilliant one-handed catch. Inswing from Thakur and Capsey was bowled - never in line and off-bail removed and then a shocking review by an overexcited India in the same over - missing leg stump by at least a foot! There had been overnight rain and India played three seamers today with Thakur joined by Shikla Pandey and Pooja Vastrakar. There was a third wicket for Thakur when Sophia Dunkley showed all three stumps targeting the off side and leg stump went cartwheeling. Inswing and legcutters, quite a handful! India wasted their final review when Heather Knight got a glove on a sweep at Deepti Sharma, spin at last but her first two overs cost 18 and Rajeshwari Gayakwad's first went for 12. No luck either for Shafali Verma's front of the hand 'off-spin' with 11 off it. A good recovery by the England pair - 72/3 at Drinks and a fifty partnership off 37 balls. Pandey came back on and Knight hit a full toss to Verma at mid off. Sciver-Brunt got to 50 off 41 balls but then hit a reverse sweep to short third man. Thakur came back for the final over and completed a five-for! RCB Captain Smriti Mandhana set off at the gallop in the chase, she picked up £340k in the WPL auction earlier in the week and her good fortune continued as Sophia Dunkley failed to get under a skier at cover. The second wicket fell when Jemimah Rodrigues lofted Sarah Glenn to long on and drinks taken early. Harmanpreet Kaur gave Sophie Ecclestone the charge but only skied a catch to extra cover where Alice Capsey juggled but clung on. Mandhana was ensuring that India didn't fall too far behind the rate, taking consecutive boundaries off Charlie Dean but taking a few risks in doing so. She went to her 50 off 40 balls with a 6 over extra cover - out caught at long on next ball! Deepti Sharma was given lbw off the middle of her gloves by Jacqueline Wilson, reviews immediately and reprieved. But not for long as she was run out next ball! Sophie Ecclestone was excellent in the closing overs bowling her four with figures of 1-14. Just as well she did as Katherine Sciver-Brunt bowled the twentieth conceding 19 runs in it and 39 off 3 in total! A good win for England considering they were 29/3 at one stage.
Group A: Australia beat South Africa by 6 wickets.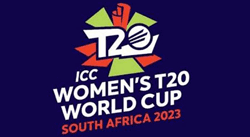 St George's Park, Gqeberha, 18 February.
South Africa 124/6 (20 overs: Tamzin Brits 45, Sune Luus 20; Georgia Wareham 2-18)

Australia 125/4 (16.3 overs: Tahlia McGrath 57, Ash Gardner 28*, Beth Mooney 20; Marizanne Kapp 2-21)
Tahlia McGrath saw Australia to victory with a quickfire 57. (ICC)
Australia won the Toss and chose to bowl first in their final group match. A 'quad strain' means Alyssa Healy is not behind the stumps, Beth Mooney taking the gloves and Annabel Sutherland coming into the side. South Africa are desperate for a win to keep their prospects of qualification for the semi-finals even remotely on the horizon and they started well with openers Tamzin Brits and Laura Wolvaardt reaching 41 at the end of the Powerplay. Woolvaardt was given a life in the next over when she pulled straight into Wareham's midriff at mid on - in and out! The fifty partnership was raised but Wolvaardt edged Ellyse Perry to Mooney off the final ball of the ninth over. Then Marizanne Kapp drove at a wide one from Darcie Brown, another catch for Mooney - gone without scoring. Georgia Wareham bowled Brits round her lags when she missed a pull shot and she got a second in the over when Chloe Tryon hit a full toss to Alana king at short mid wicket. Those middle overs stopped South Africa in their tracks, wickets falling in the ninth, tenth and eleventh. Mooney missed the stumping that would have given Wareham her third wicket but Australia were no doubt the happier of the sides at the change of innings. Spin from Mlaba first up for South Africa with Beth Mooney and Elysse Perry the Australian opening pair. Ismail the other opening bowler - 75mph and a bit of shape into the left handed Mooney on show. But it was Kapp who made the breakthrough, Perry edging to slip, where Chloe Tryon held a good catch - brave field placing by South Africa. Mlaba was back on for the final over of the Powerplay and Meg Lanning went to 'paddle' and was bowled, off-stump, round her legs! Kapp claimed a second when Mooney was lbw playing across her front leg. But Tahlia McGrath and Ash Gardner took the game away from South Africa with their partnership passes fifty and McGrath brough up her half-century from only 29 balls for McGrath. She was out within one boundary of victory and it was all over next ball when Grace Harris pulled Klass to the ropes.
Group A: Bangladesh lost to New Zealand by 71 runs.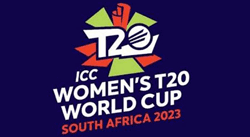 Newlands, Cape Town, 17 February.

New Zealand 189/3 (20 overs: Suzie Bates 81*, Maddy Green 44*, Bernadine Bezuidenhout 44; Fahima Khatun 2-36)

Bangladesh 118/8 (20 overs: Shorna Akter 31, Murshida Khatun 30; Eden Carson 3-18, Hannah Rowe 2-15)
Suzie Bates whose 81* took her past 1000 runs in T20 World Cup Finals (ICC)
New Zealand went into today's match still reeling from their two huge defeats, by 97 runs to Australia and 65 runs to South Africa. They batted second in both those games and could only total 76 and 67. Change of plan today when they won the Toss and made the call to bat first. Openers Suzie Bates and Bernadine Bezuidenhout nudged it around with agressive running and powerful shots to the legside. An excellent Powerplay saw them 49 without loss after 6. Bezuidenhout came down the pitch, missed by a mile and was stumped. 84/1 at the Drinks break and a great platform set with 100 off 54 balls. But Amelia Kerr came down the pitch and chipped a full toss back to Fahima Khatun who bowled Sophie Devine next ball. Enter Maddy Green who proceeded to blast 44 off only 20 balls to put the match firmly in New Zealand's hands. Bangladesh openers Murshida Khatun and Shamima Sultana came out swinging with 4 and 6 off Lea Tahuhu's opening over. Seamers bowl the first four overs for New Zealand and Rowe claimed her second bowling Sobhana Mostary round her legs by a little bit of away swing. The first spin appeared in the seventh over - off spin from Eden Carson and then Amelia Kerr's leg-spin in the eighth. A Forty-six run partnership between Akter and Khatun ended when Khatun sliced Eden Carson high to cover and Shorna Akter steered Tahuhu to the keeper shortly after. All over as a contest at that stage, if not before. In truth a one-sided affair from early in the New Zealand innings.
Group B: Ireland lost to West Indies by 6 wickets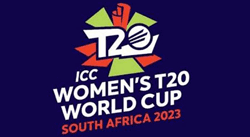 Newlands, Cape Town, 17 February.

Ireland 137/9 (20 overs: Orla Prendergast 61, Gaby Lewis 38; Shamilia Connell 3-24, Karishma Ramharack 2-18, Afy Fletcher)

West Indies 140/4 (19.5 overs: Hayley Matthews 66*, Chinelle Henry 34)
Orla Prendergast top scored with a 47 ball innings worth 61 runs. (ICC)
Ireland won the Toss and opted to bat but lost Amy Hunter with just a single on the board - a swing across the line and a top edge lobbing to mid wicket. Orla Prendergast has looked head and shoulders above the rest of the batting line up in terms of her timing and clean striking of the ball, and today was no exception. She scored 61 that included 6x4 and 1x6 off only 47 deliveries in a partnership with Lewis worth 90 off 67. Lewis found her rhythm after a slow start, and when she was third out the score had reached 116. A sorry but familiar tale thereafter, as noted by commentator Ian Bishop, as not for the first time the innings petered out, well short of what looked possible for three-quarters of the way through the 20 overs. West Indies skipper Hayley Matthews was dropped off a straighforward chance at backward point when only 8 and she had moved on to 31 at the Drinks break - the Windies 58/2 at that point. Ireland were not at their best in the field, missing a couple of run-out chances and gifting a couple of boundaries with misfields that helped keep the Windies in the game. Matthews moved to her half-century off only 40 deliveries and when she was dropped twice more one sensed that it was not to be Ireland's night. Was it the batting, the bowling or the fielding that cost Ireland the game? One could make the case for each, or indeed all three, but one thing is certain - Orla Prendergast deserved better than to finish on the losing side.
Group A: Australia beat Sri Lanka by 10 wickets.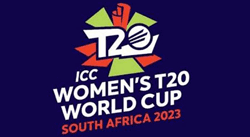 St George's Park, Gqeberha, 16 February.

Sri Lanka 112/8 (20 overs: Harshitha Samarawickrama 34, Vismi Gunarathne 24; Megan Schutt 4-24, Grace Harris 2-7)

Australia 113/0 (15.5 overs: Beth Mooney 56*, Alyssa Healy 54*)
Alyssa Healy's innings today made her the Tournament's leading run-scorer. (ICC)
Australia opted to field in the top of the table clash, which is the one fixture scheduled for today. Australia used seven bowlers in the first ten overs - four spinners, 2 offies, 2 leggies, and all were getting some turn! After two close 'not-out' decisions that Australia didn't review, umpire Anna Harris gave one Out - but it was overturned on review. Samarawickrama was stumped by Healy and Ramasinghe came and went in the same over - both wickets for the off spinner Grace Harris. It was all spin from Australia in the middle overs and Sri Lanka struggled to break the stranglehold. Megan Schutt returned in the eighteenth over to have Gunarathne caught at deep mid wicket and then took three more in the final over includng two stumpings! Australia stuck with their usual openers Alyssa Healy, and Beth Mooney who has had a shocker so far, 0 and 2 and today she took her chance to put that right. Sri Lanka opened the attack with spin at both ends, and used only two overs of seam, which cost 22, before the drinks break. Australia were cruising at Drinks, 76 without loss and it was total domination by the Australian pair from then on, as they wrapped up the win inside sixteen overs. Half centuries for both openers, Healy's off only 38 balls, while Mooney's was a more sedate run-a-ball. Healy POTM for her runs and her three stumpings, harsh to say it should have been four. Australia unbeaten and with a healthy NRR.
Group B: India beat West Indies by 6 wickets.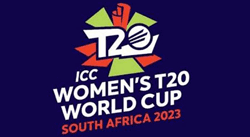 Newlands, Cape Town, 15 February.

West Indies 118/6 (20 overs: Stafanie Taylor 42, Shermaine Campbelle 30, Chedean Nation 20*, Shbika Gajnabi 15, Deepti Sharma 3-12, Pooja Vayrakar 1-21)

India 119/4 (18.1 overs: Richa Ghosh 44*, Harmanpreet Kaur 33, Shafali Verma 28; Karishma Ramharack 2-14)
Stafanie Taylor top scored for the Windies but suffered a recurrance of her back injury in the field. (ICC) (ICC)
Stafanie Taylor and Shermaine Campbelle with the runs for the Windies today after Hayley Matthews was out in the second over. Hard going against the Indian spinners on the Newlands pitch and their 118/6 is probably worth a few more given the conditions and the length of boundaries. The usual quick start to the Indian chase with U19 captain Shafali Verma hitting five boundaries before sweeping straight to deep square leg. Earlier high scoring Jemimah Rodrigues departed for only a single, chipping a return catch to Hayley Matthews, but plenty of batting still to come for India. There was a long delay while Stafanie Taylor was stretchered off with what appeared to be a recurrance of her recent back injury. The interruption didn't break the concentration of Richa Ghosh and Harmanpreet Kaur who picked off runs at will taking India to the verge of victory before Kaur was caught within one boundary of their target. A comfortable win for India who weren't pushed at any stage.
Group B: Ireland lost to Pakistan by 70 runs.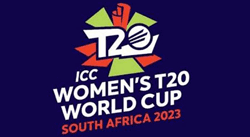 Newlands, Cape Town, 15 February.
Pakistan 165/5 (20 overs: Muneeba Ali 102, Nida Dar 33; Arlene Kelly 2-27)

Ireland 95 (16.3 overs: Orla Prendergast 31, Eimear Richardson 28; Nashra Sandhu 4-18, Nida Dar 2-5, Sadia Iqbal 2-17)
Muneeba Ali whose maiden T20 century was the first in this Tournament (ICC)
A maiden century for Muneeba Ali, the first in the Tournament was more than enough to see Pakistan to a revenge victory in Cape Town. In partnership with Nida Dar 101 runs were added, with Ireland neither looking like taking a wicket, nor able to stop the singles flowing. There were two wickets for Arlene Kelly in the twentieth over, but by then it mattered little. Not a great day in the field either for the Girls in Green who missed more than one chance. The Pakistan total was a formidable one and given the nature of the Newlands pitch, slow with some spin and 'tennis ball' bounce, the danger of coming down the wicket and not getting to the pitch of the ball was an ever present one. Orla Prendergast again showed what a clean hitter of the ball she is and Eimear Richardson worked the ball into spaces to find the boundary five times, but it was mission impossible for the others whose departures were as disappointing as they were predictable given the situation. Ireland face the West Indies on Friday, again at Newlands, and again under the lights, so hopefully lessons learned tonight will prove useful as they seek their first win in the Tournament.
Laura Delany after the loss to Pakistan
Group A: Australia beat Bangladesh by 8 wickets.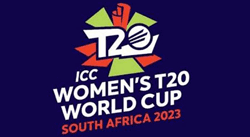 St George's Park, Gqeberha, 14 February.

Bangladesh 107/7 (20 overs: Sultana Joty 57; Georgia Wareham 3-20, Darcie Brown 2-23)

Australia 111/2 (18.2 overs: Meg Lanning 48*, Alyssa Healy 37)
Rumana Ahmed is bowled to give POTM Sophie Wareham her third wicket. (ICC)
Bangladesh won the Toss and opted to bat first but lost both openers inside the first 20 balls to a double strike from seamer Darcie Brown. Sultana Joty was monopolising the scoring with her half century coming off 41 balls, and her partnership with Shorna Akter worth 44 before Wareham bowled Akter, and got a second in the over, bowling Rumana Ahmed. Joty's resistance came to an end only in the 19th over when she skied Ash Gardner to mid off. Australia no doubt confident of a successful chase with Beth Mooney owing Australia a few runs tonight - she was out first ball in the warmup versus Ireland and second ball against New Zealand! She let Alyssa Healy take first strike tonight, but to no avail as she edged Marufa Akter to slip for 2 off 5 balls. That brought Meg Lanning to the crease, and she almost followed the same way, but the edge just didn't carry! There were no scares after that as Healy and Lanning both got going at better than a run-a-ball, in a partnership of 69 that effectively won the game, before Healy steered a drive to extra cover. Australia were in control in the field and the batting of Healy and Lanning ensured there would be no surprise winners tonight. Australia top the group by a distance on NRR.
Group A: South Africa beat New Zealand by 65 runs.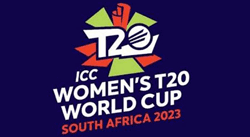 Paarl, 13 February.
South Africa 132/6 (20 overs: Chloe Tryon 40, Nadine de Klerk 28*, Sune Luus 22; Eden Carson 2-23, Lea Tahuhu 2-27)

New Zealand 67 (18.1 overs: Nonkuloleko Mlaba 3-10, Chloe Tyron 2-12, Marizanne Kapp 2-13)
Chloe Tyron scored 40 to set New Zealand a challenging total. (ICC)
South Africa won the Toss and chose to bat but lost Tamzin Brits in the first over - a poor decision to sweep at Eden Carson, and an even poorer decision to review the lbw! There was more trouble in the third over when Marizanne Kapp spliced a pull and was caught in the covers leaving Laura Wolvaardt and Sune Luus to start the rebuilding. They had reached 40/2 at the end of the Powerplay but an ambitious single cost Luus her wicket - when the keeper gathered and hit direct. Then Wolvaardt heaved across the line and gifted Lea Tahuhu her second wicket. Delmi Tucker missed with an attempted reverse ramp and was bowled - a second wicket for Eden Carson. Half the side out, but then Chloe Tryone and Nadine de Klerk added 47 for the sixth wicket to take South Africa to a challenging total on a slow pitch that offered help to the spinners. The New Zealand reply started disastrously with Nonkuloleko Mlaba having Bezuidenhout stumped in her first over and then bowling Suzie Bates in her second. Georgia Plimmer chased a high wide and edged to keeper Jafta. Amelia Kerr was next to go - out on a review that showed a faint edge. It was hard to see a way back from this kind of start made worse when Maddy Green gloved an attempted reverse sweep and it was five down and an early drinks break. On the restart there were two wickets for Chloe Tyron in her second over and when Mlaba claimed her third New Zealand were sinking without a trace. Shabnim Ismail returned and took a wicket first ball, and next over Marizanne Kap does the same - Game over! Lots to think about for New Zealand who have now been comprehensively outplayed in both their games so far.
Group B: England beat Ireland by 4 wickets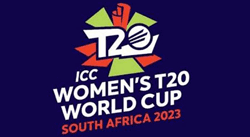 Paarl, 13 February.

Ireland 105 (18.2 Overs: Gaby Lewis 36; Sophie Ecclestone 3-13, Sarah Glenn 3-19 )

England 107-6 (14.2 Overs: Alice Capsey 51; Cara Murray 3-15)
Sophie Ecclestone celebrates the wicket of Irteland's top scorer Gaby Lewis. (ICC)
Ireland battled bravely but a horror collapse put paid to any chance of Ed Joyce's side pulling off a shock against England. Gaby Lewis top scored with an even time 36 as the Irish reached 80 for 2, before the wheels came off against the English triumvirate of spinners, as eight wickets fell for 25 runs. Orla Prendergast struck in the first over of the chase, but Alice Capsey hit 10 fours and a six as she made a T20 World Cup equaling record half century from just 21 deliveries. Her dismissal sparked a collapse with Cara Murray's lack of pace causing trouble, taking 3 for 15 as England limped to the four-wicket win. Next up for Ireland is Pakistan on Wednesday.
Group A: Bangladesh lost Sri Lanka by 7 wickets.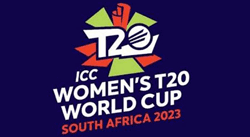 Newlands, Cape Town, 12 February.

Bangladesh 126/8 (20 overs: Sobhana Mostary 29, Sultana Joty 28, Shamima Sultana 20; Oshadi Ranasinghe 3-23, Chamari Athapaththu 2-19)

Sri Lanka 129/3 (18.2 overs: Harshitha Samarawickrama 69*, Nilakshi de Silva 41*; Marufa Akter 3-23)
Harshita Samarawickrama and Nilakshi de Silva's 104 run partnership saw Sri Lanka to victory (ICC)
Bangladesh chose to bat first and started well. Strange tactics from Sri Lanka who bowled wide outside the off stump with no cover sweeper - Banglasdesh weren't complaining though. They reached 72/3 at the Drinks break and 94/3 after fifteen but from there however it was a case of every time they tried to push on they lost a wicket and the innings tailed away far short of what looked possible at one stage. The Sri Lankan reply started slowly with hard hitting Athapaththu failing to clear mid-on, in what was a wicket maiden from Marufa Akter. She had 2-0 when Gunaratne chipped a return catch first ball of her second over and bowled Sanjeewani with the next to have 3-0 and on a hat-trick! At Drinks Sri Lanka were 49/3 and struggling, their hopes resting with Samarawickrama and she and Nilakshi de Silva delivered. Their unbroken fourth wicket partnership of 104 off only 79 deliveries took Sri Lanka to the win. Bangladesh certainly didn't help themselves in the field, with fumbles, overthrows, a missed stumping, and a Free Hit given for too few in the circle that went for Six! Pakistan threw it away against India earlier today and Bangladesh did exactly the same!
Group B: India beat Pakistan by 7 wickets.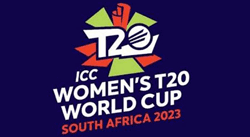 Newlands, Cape Town, 12 February.
Pakistan 149/4 (20 overs: Bismah Maroof 68*, Ayesha Naseem 43*; Radha Yadav 2-21)

India 151/3 (19 overs: Jemimah Rodrigues 53*, Shafali Verma 33, Richa Ghosh 31*)
( )
Bismah Maroof of Pakistan connects with a reverse sweep on her way to an unbeaten 68. (ICC)
Pakistan won the Toss and elected to bat first. They lost Javeria Khan sweeping a gentle top edge off Deepti Sharma to short fine leg and then Muneeba Siddiqui gave Rhada Yadav the charge and was stumped. Then a big, big wicket as Nida Dar goes went scoring, with the review showing just a tiny spike on the thumb but that was enough to send her on her way. Boundaries were hard to come by and it needed a bit of 'tip and run' to keep the scoreboard ticking over - 58/3 at the drinks break. Sidra Amin the fourth wicket to fall, went for the reverse and gloved it via the back of the bat to the keeper, a second wicket for Yadav. Bismah Maroof was holding the innings together and when Ayesha Naseem came in swinging they combined in an unbroken partnership of 87 off 47 balls to set the game up brilliantly. Nothing straightforward about the chase for Newlands history is with the side that has runs on the board. India opened with U19 captain Shafali Verma and Yastika Bhatia who was first to go slicing Sadia Iqbal to extra cover, but runs were coming easily so no need to panic just yet. No sooner said than Verma was caught at long off, Sidra Ameen just keeping herself inside the rope! The sweep proved the undoing of Harmanpreet Kaur when she top edged to backward point bringing U19 keeper Richa Ghosh to join Rodrigues at the crease. Pressure was building and 41 were required from 24 deliveries. But Pakistan turned to pace, and the next three overs went for 13,14 and 15! Game over with 6 balls to spare, the Ghosh/Rodrigues partnership worth an unbroken match-winning 58. Pakistan will never have a better chance to beat India but they threw this one away.
Group B: England beat West Indies by 7 wickets.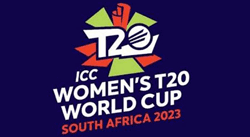 Paarl, 11 February.

West Indies 135/7 (20 overs: Hayley Matthews 42, Shemaine Campbelle 34; Sophie Ecclestone 3-23)

England 138/3 (14.3 overs: N Sciver-Brunt 40*, Sophia Dunkley 34, Heather Knight 32*, N Sciver-Brunt 39*; Chinelle Henry 2-30)
Heather Knight and Nat Sciver-Brunt of England celebrate. (ICC)
West Indies won the Toss and elected to bat first but with Stefani Taylor struggling to get the ball away it was all Hayley Matthews in the early overs as she found boundaries easy to come by in a Powerplay worth 46. As often happens the Drinks break claimed a wicket when Matthews was lbw to Sophie Ecclestone on the restart, and hesitant running cost Gajnabi her wicket quickly afterwards. A couple of lbws in her final over gave Sophie Ecclestone three wickets in the innings. Sophia Dunkley and Danni Wyatt set off at a gallop in the chase but Wyatt fell to a catch on the cover boundary and Chinelle Henry claimed a second when she held a stunning one-handed return catch from a Dunkley drive. But it was full steam ahead after that with Nat Sciver-Brunt and Heather Knight powering England to victory with an unbroken fourth wicket partnership of 67, the captain finishing it in style with a Six over long off. Ireland face England here in Paarl on Monday. England's bowling was not up to their usual standard today but they showed their batting power - Ireland will need to be at their best to compete.
Group A: Australia beat New Zealand by 97 runs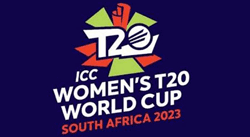 Paarl, 11 February.

Australia 173/9 (20 overs: Alyssa Healy 55, Meg Lanning 41, Ellyse Perry 40; Amelia Kerr 3-23, Lea Tahuhu 3-37)

New Zealand 76 all out (14 overs: Amelia Kerr 21; Ashleigh Gardner 5-12, Megan Schutt 2-8)
Lea Tahuhu of New Zealand celebrates the wicket of Beth Mooney of Australia. (ICC)
New Zealand have won the Toss and decided to bowl first. Beth Mooney fell second ball but since then Alyssa Healy and Meg Lanning have looked solid, finding the boundary with regularity. Partnership ended at 70 with Kerr bowling Lanning as she tried to cut. Decent platform though approaching the halfway point. Asleigh Garder went cheaply but Healy is joined by Perry and they are really motoring along. Poised for a huge total. 50 stand just up iin 25 balls. Healy reached her half century from 35 balls - 8 fours. Flurry of wickets in the final push for quick runs with three scalps apiece for Amelia Kerr and Lea Tahuhu. Still 173 is a pretty challenging total and Australia will be confident of getting their defence off to a winning start. New Zealand chase gets off to a bonus start with 5 wides but then a horrific shot by Suzie Bates sees her bowled by Megan Schutt. And Schutt strikes again trapping Sophie Devine first ball. She reviewed but to no avail. Third wicket to Perry courtesy of a stunning diving catch by Darcie Brown - went to third umpire to judge if it carried. Surprisingly she decided it had..Gets worse as Maddie Green is run out coming back for a second. That spurs Amelia Kerr into action with three consecutive boundaries in the 8th over, but perishes soon after with an ugly heave across the line. 61 for 5 at the halfway point. The win looks out of reach but they will try and limit the damage to their NRR. Two soft dismissals and another lbw and NZ are in total disarray. The end comes quickly as Australia show they will be once again the side to beat. Ashleigh Gardner ends with five wickets. Powerful, statement win.
Group A: South Africa lost to Sri Lanka by 3 runs.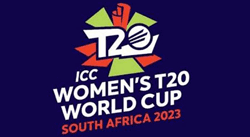 Newlands, Cape Town, 10 February.

Sri Lanka 129/4 (20 overs: Chamari Athapaththu 68, Vishmi Gunarathne 35)
South Africa 126/9 (20 overs: Sune Luus 28; Inoka Ranaweera 3-18, Oshadi Ranasinghe 2-20, Sugandika Kumari 2-28)
Sri Lanka celebrate their 3 run win over hosts South Africa (ICC)
The Women's T20 World Cup kicked off in earnest today with hosts South Africa meeting Sri Lanka under lights at the iconic Newlands Stadium in Cape Town. South Africa chose to field after winning the Toss and there was a cautious start from Sri Lankan openers Samarawickrama and Athapaththu who reached only 28 in the Powerplay before Samarawickrama chipped de Klerk to short mid wicket. They were 45/1 at the Drinks break with Athapaththu dominating the scoring before Gunarathne pressed the accelerator following the resumption. Their partnership had reached 86 (62balls) before both fell in consecutive deliveries, Gunarathne run out by a direct hit at the bowlers end, and Samarawickrama caught hooking at deep square leg. Tamzin Brits first out in the reply caught on the drive in the ring with South Africa reaching 38/1 at the end of the Powerplay. Marizanne Kapp followed shortly afterwards failing to clear mid-on and more trouble for South Africa when Wolvaardt edged a sweep onto her shoulder and the catch lobbed to slip prompting the drinks break 3 balls early. With big-hitting Chloe Tyron failing to clear long on and Bosch chopping on in the same over, suddenly the rate was up to 10 an over and wickets running out. And when Nadine de Klerke hitt another catch to long on there were twenty required off the final two overs. Luus was stumped and desperation running accounting for a couple more ensured that Sri Lanka claimed the points, that mid innings partnership of 86 proving decisive.
Warmup: Australia lost to Ireland by 3 wickets.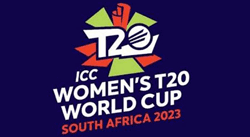 Stellenbosch, 8 February.

Australia 168/3 (20 overs: Alyssa Healy 62* ret.hurt, Tahlia McGrath 56* ret.hurt, Ellyse Perry 40*; Orla Prendergast 2-19)

Ireland 169/7 (19.4 overs: Laura Delany 32, Orla Prendergast 26, Amy Hunter 26, Louise Little 21; Megan Schutt 2-16, Alana King 2-25)
The end of Laura Delany but the Irish skipper made a vital contribution to the win. (ICC)
What a win for the Girls in Green! Australia won the Toss and elected to bat, but the perfect start for Ireland with Orla Prendergast bowling Beth Mooney first ball of the match! Tahlia McGrath joined Alyssa Healy at the crease and it was 'normal sevice resumed' as both raced along to their half-centuries, and it was no surprise to then see both Tahlia McGrath and Alyssa Healy 'retiring hurt' - nothing too serious for either I would imagine! Arlene Kelly had Grace Harris caught, making it the second 'duck' of the day by an Aussie and Orla Prendergast finished with figures of 2-19 from her four overs, yorking Meg Lanning in the twentieth over. Amy Hunter and Gaby Lewis started the chase but Lewis fell lbw to Jess Jonassen for only 11 and Hunter, who had started at a gallop with 26 off only 14 deliveries was caught, failing to clear mid-off in the next over. Orla Prendergast went on the counter attack, taking 13 off a Jess Jonassen's over but was caught off Tahlia McGrath's first delivery. And when Eimear Richardson was out in the tenth over the steam may just have been taken out of Ireland's chase. Ireland were well up with the rate but needed to keep it going at better than a run-a-ball from here. Elysse Perry helped Ireland's cause with her two overs costing 34! Louise Little was stumped off the legspin of Alana King and skipper Delany was bowled next over. The experienced Megan Schutt returned for the nineteenth over and bowled Mary Waldron leaving Ireland needing 9 off the final Tahlia McGrath over and they got them with two balls to spare!
Warmup: Ireland lost to Sri Lanka by 2 runs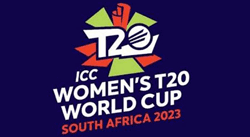 Stellenbosch, 6 February.

Sri Lanka 149/5 (20 overs: Harshitha Samarawickrama 56* (ret.hurt), Vishmi. Gunaratne 36, Chamari Athapaththu 27; Laura Delany 3-20)

Ireland 147 (19.5 overs: Gaby Lewis 38, Arlene Kelly 30, Laura Delany 21; Oshadi Ranasinghe 3-22, Inoka Ranaweera 3-26)
Harshita Samarawickrama on her way to 56* before retiring hurt. (ICC)
So close to a win for Ireland who needed four off the final over only to fall three runs short of a famous victory. Ireland had asked Sri Lanka to bat first in this first of two 'official' warmup matches, the game listed as 15-a-side (11 batting, 11 bowling). Sri Lanka had moved to 71/1 at the halfway stage and were 133 before Eimear Richardson picked up the wicket of Gunaratne with the final delivery of her four over spell. There were three twentieth over wickets for skipper Laura Delany as Sri Lanka set Ireland a target of 150 to win. There was a flying start to the reply by Gaby Lewis who found the boundary with ease but lost partner Amy Hunter who was bowled for 5. Ireland lost a second in the Powerplay as Prendergast departed, but it was still a decent start to a tough chase. Just when it looked as if Ireland were getting on top they lost two quick wickets, as Lewis and Richardson departed in quick succession. Ireland were 73/4 at the halfway point, up with the asking rate and with skipper Laura Delany and Louise Little in the middle. Two balls later the Drinks break had claimed Little, stumped for 11 to give Ranasinghe her third wicket. A tough but doable 49 needed off six overs became tougher when Delany was run out but Ireland were right back in the game when 15 came from the 16th over with Leah Paul and Arlene Kelly striking some lusty blows. A six from Kelly and suddenly Ireland were favourites only 15 needed off 15 balls. Arlene Kelly hit another six taking 11 off the penultimate over to leaves just four needed from the last. A dramatic start as Cara Murray is trapped lbw to leave 3 needed off 3 balls. With last batter Jane Maguire at the crease it was heartbreak as Kelly was run out off the penultimate ball trying to get the strike. So near but yet so far. Next up it's Australia on Wednesday for the Girls in Green. Warmups don't come much tougher than that but they will be heartened by today's performance with the bat.
Warmup: Bangladesh lost to Ireland by 8 wickets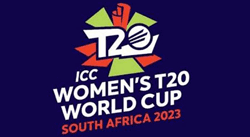 Cape Town, 3 February.

Bangladesh 120/6 (20 overs: Shamima Sultana 34, Shorna Akhter 28; L Paul 3-17)

Ireland 124/2 (18.5 overs: O Prendergast 49*, E Richardson 34, L Delany 19*, G Lewis18; Fahima Khatun 2-16)
Orla Prendergast batting (CricketEurope)
Three wickets for Leah Paul and an unbeaten 49 by Orla Prendergast led Ireland to a morale boosting eight-wicket win over Bangladesh in their unofficial T20 World Cup warm-up game. Left-arm spinner Paul claimed 3 for 17, while there was a wicket apiece for Jane Maguire (1-11), skipper Laura Delany (1-18) and Cara Murray (1-18) as Bangladesh posted 120 for 6. The continued absence of regular T20 opener Amy Hunter with her thumb injury sustained in the U19 World Cup saw Eimear Richardson promoted to open the innings and the move was a successful one. Richardson hit five fours and a six in a breezy 34 from just 24 balls, dominating an opening stand of 50 with Gaby Lewis (18), before both fell in quick succession. Orla Prendergast took up the mantle as she hit seven boundaries in an unbeaten 49 from 39 deliveries, adding an unbroken 67 with Laura Delany (19*) as the Irish sealed the win with seven balls to spare. Ed Joyce's squad play their first official warm-up match on Monday against Sri Lanka (8am GMT).
Warmup: Bangladesh v Ireland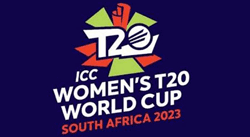 Cape Town, 1 February.

Ireland 94/7 (20 overs: O Prendergast 36, M Waldron 21; Jananara Alam 4-20)

Bangladesh 95/5 (18.2 overs: M Khatun 35 ret.no, Shamima Sultana 20, Lata Mondal 19*; G Dempsey 2-5, L Delany 2-14)
Orla Prendegast scored a run-a-ball 36 in Ireland's innings. (Rodney Smythe)
Ireland Women's delayed first warm-up game against Bangladesh turned into a farce after Ed Joyce's side were forced to borrow three players from the opposition in order to get a fully fit side out on the park. The Irish have been hit by tummy troubles which saw the original date pushed back 24 hours. Hopefully there will be 'runs' of a different kind when they start their campaign in earnest on February 13th. Star player Gaby Lewis went for a three ball duck - one of four wickets for Jahanara Alam - who also dismissed skipper Laura Delany second ball. Orla Prendergast struck five boundaries as she top-scored with a run-a-ball 36, while Mary Waldron made 21 from 34 balls. Ruhana Ahmed's unbeaten 17 was the other double figure score in Ireland's 94 for 7. Bangladesh's Khatun made 35 in an opening stand of 54 before retiring to give others a chance to get some middle practice. Laura Delany (2-14) and Georgina Dempsey (2-5) brought respectability to the outcome with a brace apiece, but Bangladesh clinched the low-key win with five wickets and ten balls to spare. The sides will meet again on Friday, when hopefully both will be at full strength.
More from CricketEurope

International and domestic scorecards & statistics - for teams, competitions and players.

All the material published by CricketEurope since 2000 … and more!
Use the pull down menu above to view the latest international, interprovincial and provincial league tables.
Rachit Gaur
Ardmore captain Rachit Gaur after they won the Premiership